How Driveway Gates Add Value To Your Home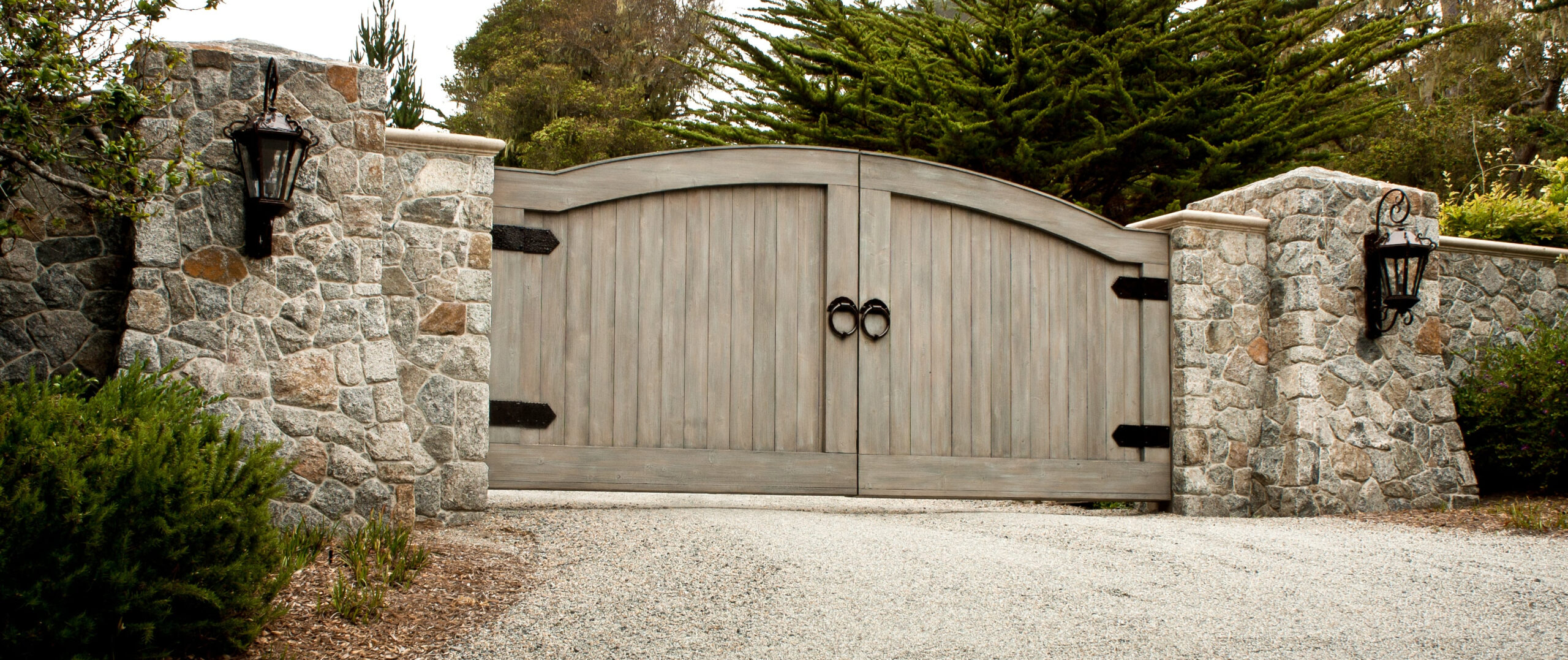 What purposes do driveway gates serve? Well, when you are sufficiently careful with your choice of driveway gates, they can effectively serve various purposes – including increasing your home's privacy, security and kerb appeal.
These benefits could all be noticed by potential buyers of your home if you intend to sell it – which is why adding driveway gates to your home can even enhance its market value. However, while it is possible to buy metal driveway gates, there are many good reasons why you should instead opt for wooden driveway gates – one being their charmingly traditional appearance.
As a result, they can visually fit in with a wide range of homes – especially as the wood itself is available in many different colours and can, even well after the gates were originally purchased, be given a new hue through the application of a wood-staining treatment.
Still, despite all of this, and whether you source a single driveway gate or double gates, wooden driveway gates installed at your home can prove physically resilient. Naturally, all of this can feed positively into the gates' security…
Using driveway gates to make your home more secure
We all want to keep our homes as safe and secure as possible. While there's no silver bullet for protecting our homes when we aren't there, a new set of driveway gates can form a crucial piece of the security puzzle, augmenting other security measures like CCTV and intruder alarms.
One obvious reason why is that driveway gates would let you control who would be able to get close to your residential building in the first place. Burglars are essentially opportunists and so will be deterred from trying to break into a home they know they would struggle to enter and leave quickly.
With driveway gates in place, you can also rest assured that few people, if anyone, will get the chance to peer into the building's windows and spot something in the property they might fancy stealing. You don't even have to worry about anyone knocking on your door when you are in.
Therefore, driveway gates can, at least in many cases, constitute your home's first line of defence against burglaries. We can supply made-to-measure driveway gates up to 8 feet tall and up to 12 feet wide. The gates will comprise softwood or hardwood, with the latter especially renowned for its physical resilience, which can even rival that of metal.
Whether you ask us to install softwood or hardwood driveway gates at your UK home, you could also arrange for us to add an array of ironmongery fittings – like bolts, locks and catches – to the gates, in the process further bolstering the security they offer.
Choose your aesthetic to match your taste
Despite the large emphasis we have placed on the security benefits of driveway gates, you should be wary of choosing gates for these merits alone. That's because, in doing so, you could end up with gates resembling fortifications, which would hardly make the home look inviting for guests.
Another risk of going overboard on the security front is giving potential burglars the impression that your home must have something valuable enough to be worth such a clearly monumental effort of securing. Fortunately, wooden driveway gates can easily look a lot less foreboding than metal gates.
For the wooden driveway gates you order from our team here at Village Gates, you can choose between three different types of timber: Scandinavian redwood, Idigbo hardwood and Iroko hardwood.
Which of these timber options you ought to select will largely depend on the colour you want in your new driveway gates. Scandinavian redwood is light-coloured with tight knots, while the Idigbo and Iroko hardwoods are both available in shades ranging from light to dark.
Your choice of timber could simply depend on your personal aesthetic taste or, perhaps more wisely, your home's existing colour scheme. For example, as Idigbo hardwood resembles oak, you could choose this type of hardwood for driveway gates you know will be fitted alongside oak fencing already erected at your domestic property.