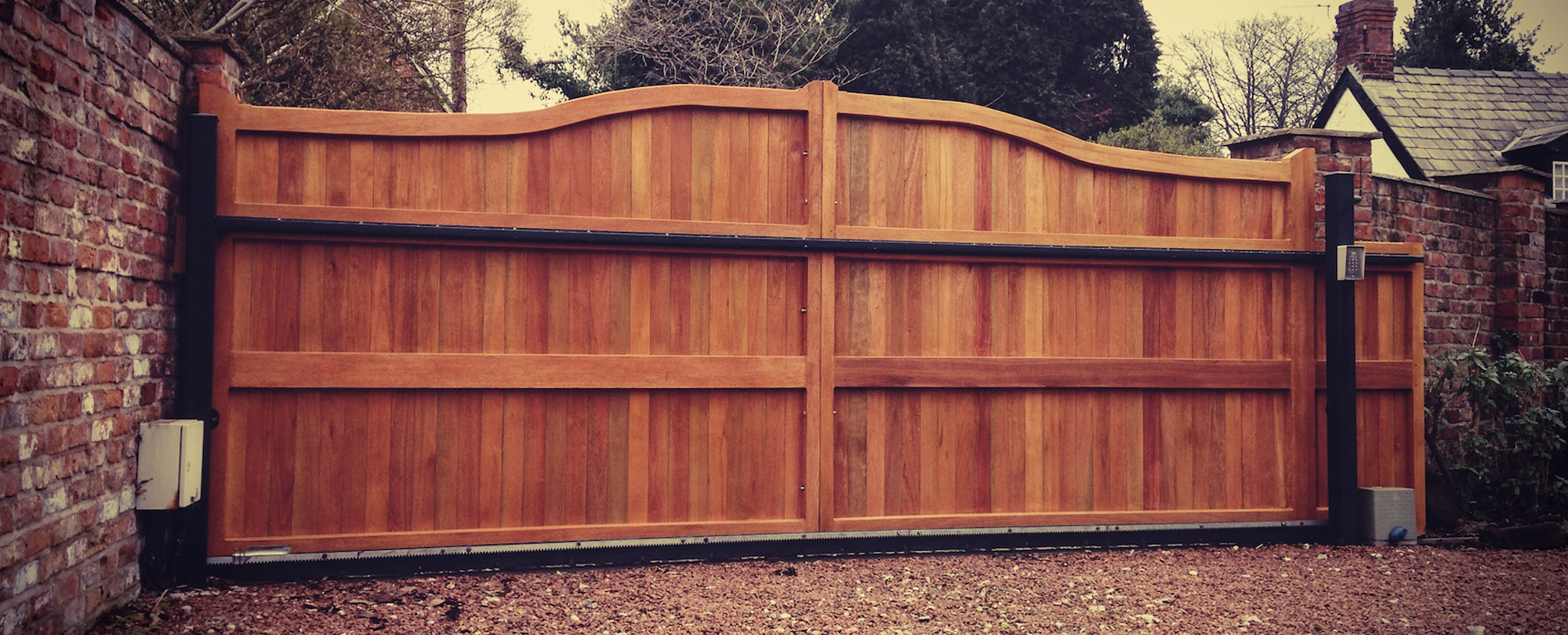 Terms & Conditions
All our gates come with a 12 month warranty.
The gate must be maintained by the customer as advised on the invoice. Failure to do so may result in damage to the timber and the warranty will be void.
Timber is a natural product and some splits cracks and shakes may appear (see website under 'Types of Timber' for further details). These will not affect the durability of your gate and are not covered by the warranty. Different timbers may react to variations in temperature and humidity and some natural movement and twisting may also occur. Again this is natural movement and is not covered by your warranty.
No guarantee can be given against wind or storm damage.
Exact colours cannot be guaranteed and some variation and staining may occur due to natural secretions of the wood. Treatments cannot be guaranteed.
We take the utmost care when working on your property but no claim can be made against Village Gates for any damage to walls and groundwork when removing existing posts or erecting new ones.
Each gate is bespoke for its particular location and we reserve the right to make small adjustments to design during manufacture for practical or technical reasons.
We reserve the right to cancel and refund under certain circumstances due to unforeseen problems.
Payment is due in full on completion. A deposit may be requested on confirmation of order at the discretion of Village Gates.
All gates remain the property of Village Gates until paid for in full. If payment is not received we reserve the right to remove the gate. Any previous gate/fencing will not be restored.