What Gate Colour Is Right For My House?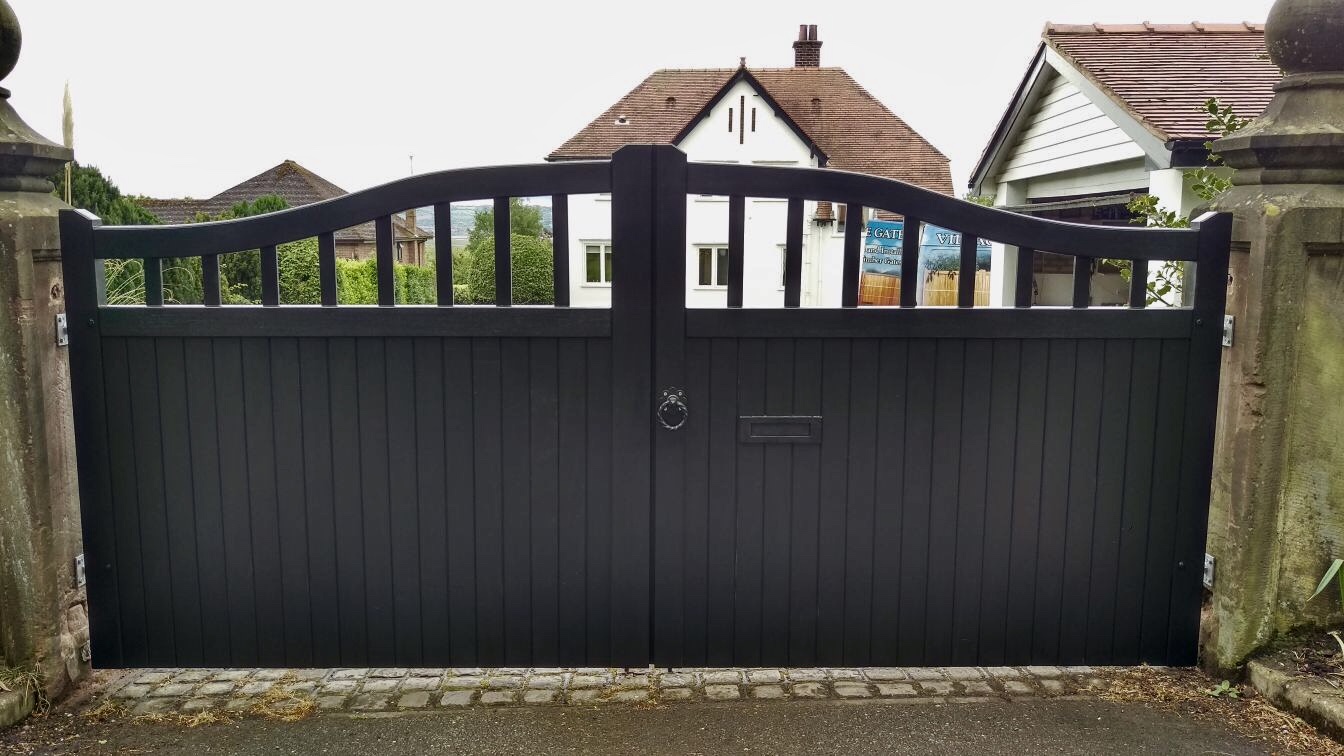 So, you've decided that your home needs a new gate – perhaps because the existing one's condition has deteriorated beyond cost-effective repair. This leaves the question of what colour you should choose for your new gate.
A neutral hue might not work quite as well as you had expected – since, ideally, you should opt for a colour that would visually complement or accentuate elements of your existing exterior decor.
Perhaps surprisingly, you can't be certain that plain white or black gates would achieve this result – so, what alternative types of gate should you consider?
The types of timber on offer at Village Gates
When opting for timber gates, you can choose between various attractive colours that will be deeply integrated with the wood itself. If you fancy a change of colour later, you could simply apply a fresh coat of paint – and we have a wide range of wooden gate paint colours available.
However, to get your colour choice right the first time around, you could carefully pick between the following types of timber for your wooden gate.
Scandinavian redwood
Otherwise known as European redwood or Scots pine, this softwood comes in a broad spectrum of particularly light colours. The sapwood ranges from a creamy-white to yellow colour, while the heartwood is typically a yellowish-brown or reddish-brown colour.
We can supply you with not only a Scandinavian redwood gate but also the timber gate treatment you would need to regularly use to give the wood all-round protection.
Idigbo hardwood
In opting for hardwood gates like those comprising this particular material, you can enjoy the comfort of knowing that you would not have to spend quite as much time and effort on maintaining the wood's appearance. This is because, quite simply, hardwood is more durable than softwood.
Idigbo hardwood is also naturally moisture-resistant. So, even if your home is in an area particularly prone to flooding, you can expect the wood's natural light oak appearance to long remain intact.
Iroko Hardwood
This is another good choice for wooden garden gates in typically moist areas; it's no accident that this specific type of timber is often used for building boats!
Nonetheless, you shouldn't entirely neglect a maintenance regime for this wood – especially as, otherwise, its light-to-dark-brown colours could fade to a silvery grey over time. This timber's resemblance to oak makes it suitable for gardens where oak trees also abound.
Whatever colour you choose for your garden gate, make sure its appearance suits your home's established visual character. Even if you make a mistake, keep in mind that Village Gates offers various wooden garden gates and wood-staining treatments – making it easy for you to put things right no matter where your home is located in the UK.