How to Secure Your Garden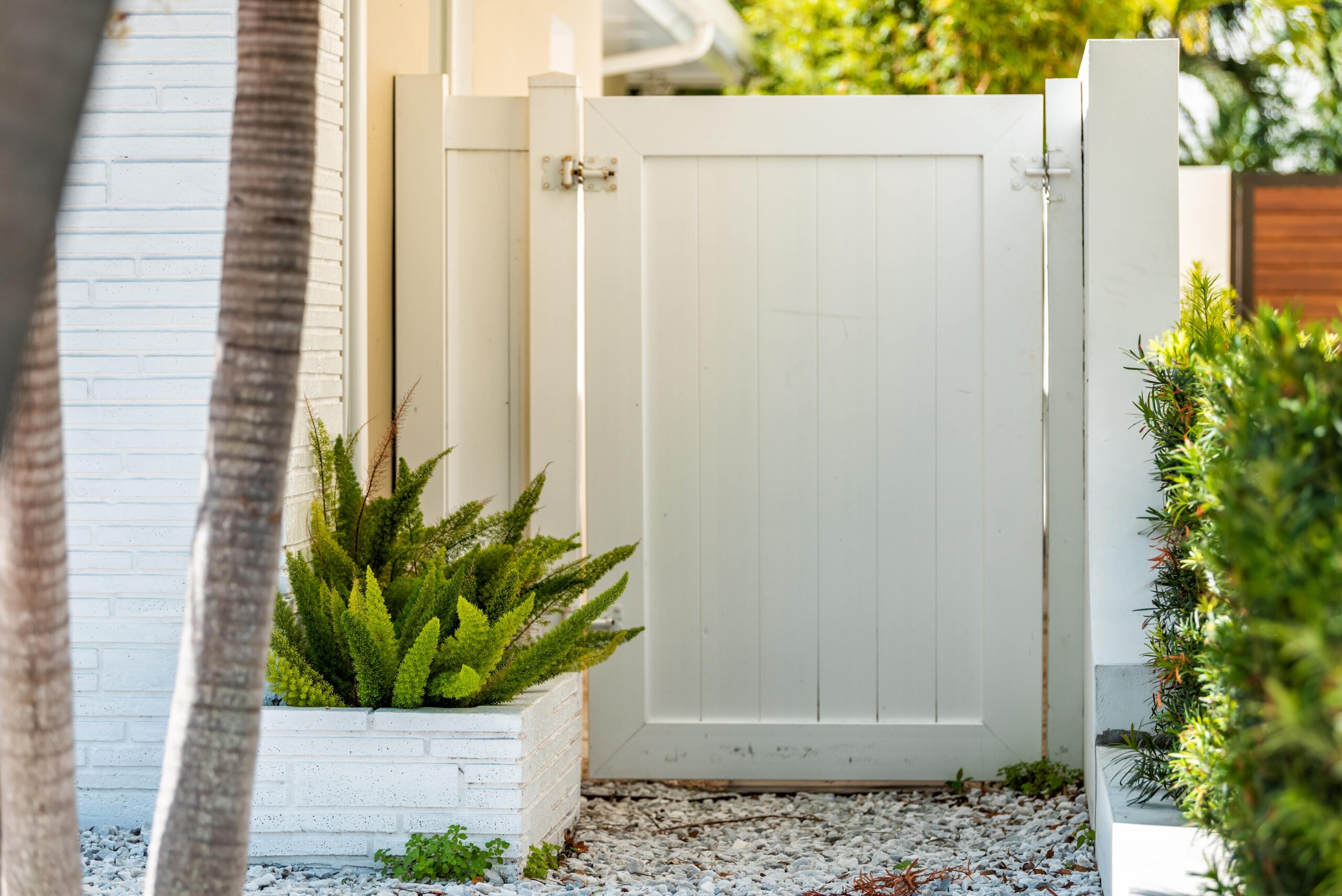 Here at Village Gates, we are a family-run business with over 30 years of experience in the timber trade, and we pride ourselves on the quality of our products, the value for money we offer our clients, and our knowledgeable and honest customer service. All of our gates are bespoke and made to measure to make them perfect for you and your home.
We are specialists in manufacturing and installing quality wooden gates in Manchester, Cheshire and the surrounding areas – particularly specialising in the manufacture and installation of wooden garden gates and driveway gates. We also deliver all of our products throughout the UK, so if you're looking for a long-lasting, durable gate with a bit of style, look no further.
Gates and fences are just a couple of examples of how you can up the security of your property – and we should know!
Top security tips on how to secure your garden
If you have a garden, keeping it private and free from people breaking in are both naturally incredibly important. There are many ways that you can keep your garden secure – here are our top tips:
Install security lighting
Research shows that one of the most effective ways of securing your garden is to have security lighting installed. Most garden thieves rely on the cover of darkness and a lack of outdoor security. Installing outdoor lighting will act as a visible deterrent for even the most determined thieves and could be enough to make them think twice before they act.
Floodlights are probably the most effective when it comes to security lighting because they illuminate a very wide area, highlighting any potential thieves. A security light with motion sensors is perfect for shocking any thieves into deserting, whilst alerting you to detect movement on your property.
Set up security cameras
Security cameras are great for giving peace of mind by enabling you to watch over your garden and capturing any evidence if your security measures are breached.
It's as easy as ever to set up extra security on your property because modern technologies that don't rely on mains power have made the process simple and affordable.
When installing security cameras to watch over your garden furniture and garden tools, make sure that you place them so that they're facing the areas that thieves are most likely to use, such as the garden gate and garden fences. Be sure to point your cameras toward wooden sheds or valuable equipment.
As mentioned above, combining cameras with UV light are the two most effective and simple measures you can take to improve levels of security.
Higher fences and gates
If you have low fence panels or gates that can easily be climbed or jumped over, your garden is going to be more vulnerable to theft than other houses that have higher fences. So, it's worth thinking about installing higher fences and gates. 
Although taller fences may create a loss of natural light, it's a price worth paying when it comes to protecting your valuable items like power tools or garden offices.
Gate locks
It goes without saying that if your gate doesn't already have a lock, you should get one. Adding quality locks is just another barrier that any intruders have to get through in order to reach your stuff and it could be just enough to put them off from even trying.
Shed alarms
In the same way that you can buy alarm systems to protect expensive items in your home, you can also purchase security alarms for your shed. Picking an alarm that has a high-pitched sound makes it more likely that you'll hear it from indoors, too.
It might also be a good idea to add a wireless motion detector, which you can connect to your smartphone so that you can get immediate alerts if someone does try to break in.
Placing deterrent stickers on your shed that warn that the doors and windows are alarmed is a low-cost alternative that may be enough to put a thief off – although it's a less secure option than actually having an alarm installed and using the stickers.
Label or mark your belongings
While this won't technically prevent any thefts or act to secure your garden directly, it will help you to get your belongings back if any determined thieves manage to get around the other security measures previously mentioned.
Even if you have household insurance, we'd recommend marking any valuable belongings, heavy items, or even your garden gnomes with an ultraviolet pen. Although this might seem a bit extreme, writing your house number, postcode and name should ensure that any thieves are caught and that your belongings are returned to you as soon as possible.
Put things away
The final tip is quite obvious but nevertheless an important one. If you want to protect your items, the smartest thing to do is tidy away your things after you've used them, preferably locking them away for extra security. It's easy to grab items that have been left out in the garden even for a few minutes, but it's a whole lot harder to navigate a locked and secure shed.
As you can see evidenced above, there is a whole range of things you can do to make your garden more secure. Although you may not be keen to execute all of these suggestions, you should always make the effort to safely lock away any garden valuables and ensure that all locks are in good working condition.
Anything extra is an added bonus, but, in the long run, the more you do to secure your garden, the less likely it is that anything will go missing.
Looking for a high-quality gate for your garden? Shop with Village Gates today
Every gate and product we manufacture is completely handcrafted in our workshop in Cheshire, using the best sustainable timbers available. We take great pride in all of our products and do not outsource any of our work to third parties. As a result, we are able to put customers at the very core of our business and offer you quality products with a fantastic service.
As members of the Guild of Master Craftsmen, we take immense pride in the quality of the work we do. This accreditation shows that we are trustworthy, highly skilled and fully qualified craftsmen, with a passion for our work and reliability in our service.