Do I Need Planning Permission for Driveway Gates?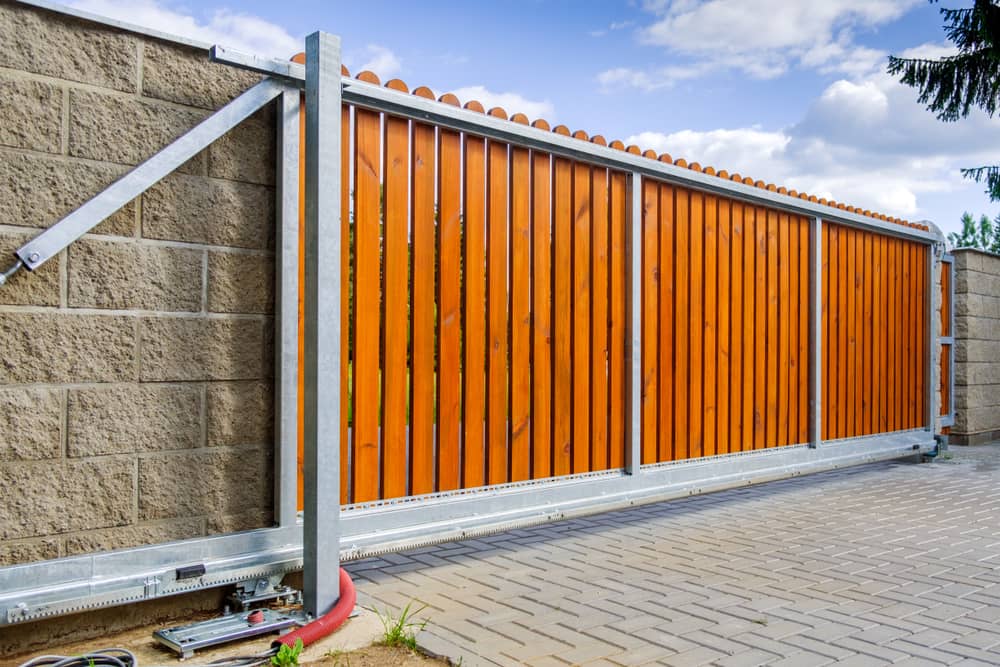 Looking to install a new driveway gate for your home?
If you are, you may be wondering whether or not you need planning permission for your driveway gates. Well, you've landed in the right place, because at Village Gates, we have expert knowledge on everything related to gardens and wooden gates.
In this guide, we will outline all the planning rules you need to know in regard to installing gates for your driveway entrance.
Is Planning Permission Required and When?
If you're not sure whether your driveway or electric gates require planning approval, contact your local planning authority. That said, here are some general development rules regarding driveway gates for your home and why permission could be required.
When Planning Approval Is Not Required
If you wish to build a new gate or change an existing one, you don't require planning approval as long as you fulfil the following criteria:
– Height requirements – If the gate is going to be adjacent to a roadway, it can't be more than one metre tall since this is the maximum height stated. For any other location, such as next to an unadopted road, the height from ground level cannot exceed two metres.
If you're replacing a gate with one that's the same height or shorter, you won't need approval. You will not need planning permission from a local authority if an existing gate, garden wall or boundary exists in the same location since you will be replacing an existing boundary feature with one of comparable height.
– Not a listed building – You won't require approval if there are no listed buildings on the site or if the site is not within the curtilage of any listed buildings.
– Does not border a listed building – If the gate does not form a border with an adjacent or nearby listed building or its curtilage in any way, you will be permitted development permission and won't require approval.
Reasons Why You Would Seek Planning Permission
Planning permission from an authority or city planning commission is required if you want to install a driveway or garden gate and fencing if the following apply to you:
– If it exceeds 1 metre in height and is located adjacent to a busy roadway or if it is over 2 metres in height anywhere else. If the new gate is higher than the old one, approval will be required.
– Your home is either a listed building or is within the curtilage of a listed building.
– Your right to repair or install gates and boundaries has been taken away from you.
If you are unsure about any of these potential restrictions and don't know if you need a building permit for your planning condition, it is best to contact a fencing authority to avoid illegal construction. They may even grant you special consent. They can provide more information on heavier gates and visual obstructions from a boundary feature, too.
Shop Our Wide Range of Driveway Gates
At Village Gates, we build and install a broad variety of wooden driveway gates. Every one of our gates is unique and custom-made to fit you and your home or driveway perfectly.
Village Gates guarantees that your new driveway gate will offer your property an appealing entry that never sacrifices durability and reliability. If you want help with any other garden gate queries, such as help with choosing wooden gate paint colours, we are always happy to help you in any way we can.
Get in touch with the friendly team at Village Gates today for all of your driveway gate and garden needs.