All You Need To Know About Wood Treatment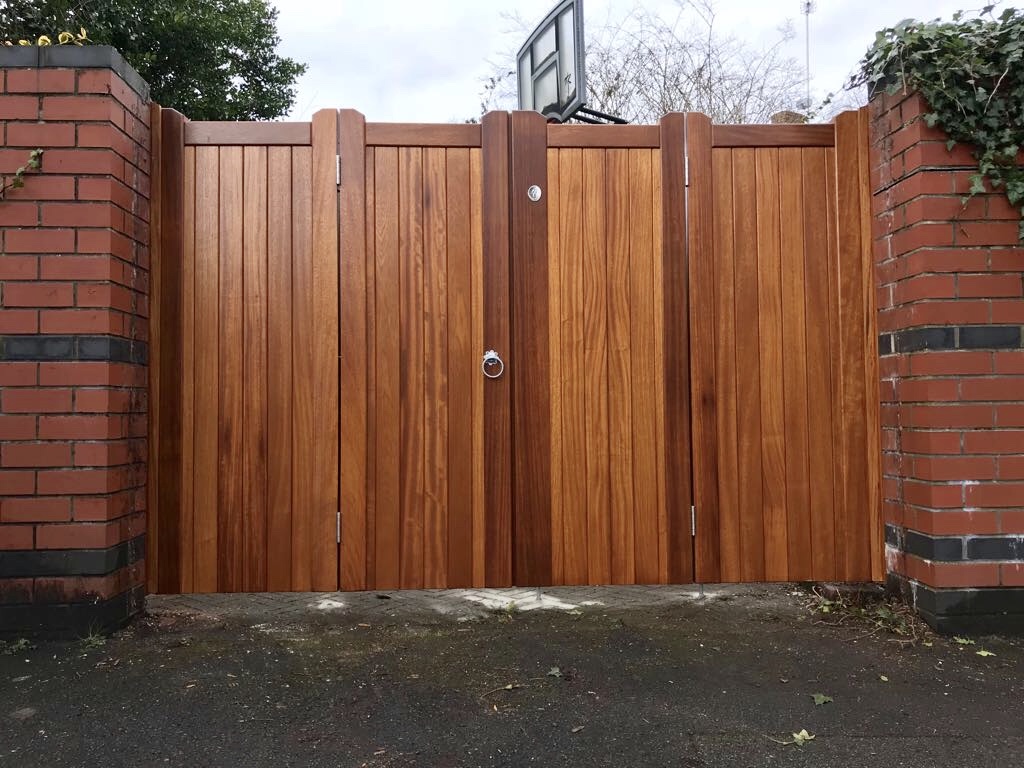 If you have recently had a new wooden gate fitted, it is easy to delight at the sight of its natural wood grain or colour. However, to maintain the condition of the gate, it's important to make careful moves to preserve the wood so that it doesn't fall prey to the grim British weather.
We have the experience and expertise to make and install various types of wooden gates – including garden, driveway and side gates. For these, we let our clients pick between three types of timber: Idigbo hardwood, Iroko hardwood and Scandinavian redwood.
While the first two are indeed hardwoods, Scandinavian redwood is actually a type of softwood. This distinction is important to make, as it would have implications for how you should treat each exterior wooden surface on gates you own in any of these materials.  
Treating hardwood gates for maximum longevity 
Generally, hardwood is more durable than softwood, while the latter incurs a smaller upfront cost but is harder to maintain over time. Therefore, hardwood has a larger, in-built degree of protection against such problems as weathering and woodworm attacks. 
Still, if simply left alone, hardwood timber will gradually lose its colour – with a silvery grey hue forming on the wooden surface. This is why you should be diligent in periodically treating your hardwood gates with a suitable staining product to help maintain the wood's natural colour.  
All the same, be wary of treating this wood with linseed oil – as this can require a three-day delay between coats and would not provide protection against outside mould. We would urge you to instead invest in Teknos exterior wood coatings, including base coats and top coats or a Treatex oil with UV protection – as using these would give your gates excellent protection without compromising their natural beauty.   
How should you treat your softwood garden gates?
The good news is that many of the points already brought up about looking after hardwood gates remain applicable with softwood gates, too. However, as the latter are not as durable, you would more often need to set aside time for applying coats of wood preservatives to these gates. Otherwise, they could more easily accumulate damage from harsh weather and everyday use. 
Before treating either a hardwood or softwood gate, you should thoroughly clean it – as doing this would enable you to evenly apply wood preservers for a smooth finish. The first of these preservers you add should be a base coat that would penetrate the wooden surface. 
You could then apply an additional coat – this time a top coat that further strengthens the wood while keeping its aesthetic quality intact. If there's a particular 'look' – like teak, oak or mahogany – you would like to give your gates, wood treatment paint in the correct colour could hugely help.