Gate Maintenance: What You Need To Know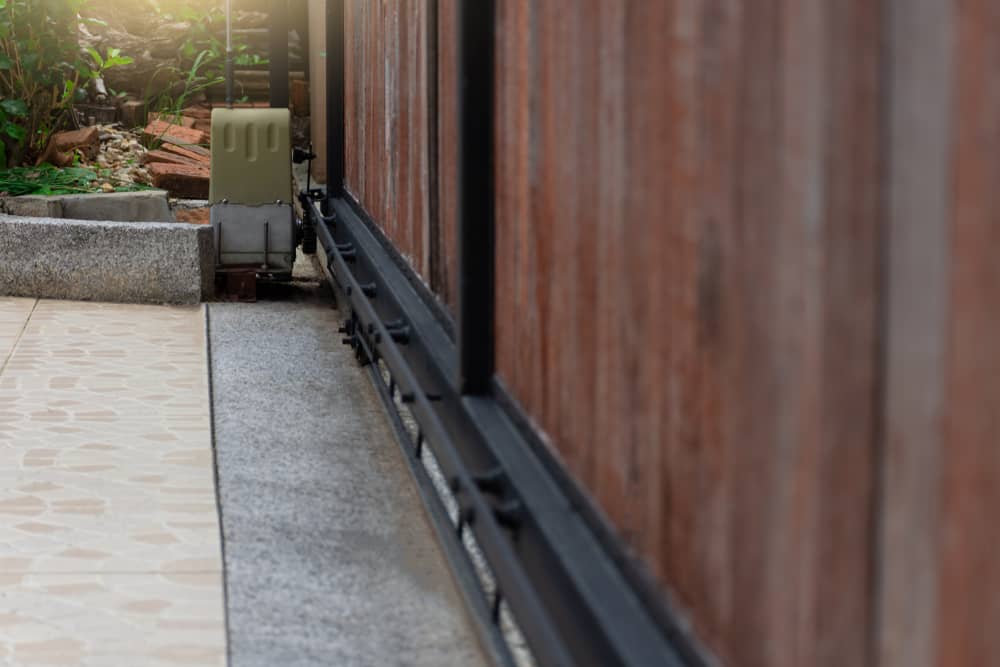 Wooden gates have many benefits – from adding curb appeal to increasing your privacy. However, unless they are properly maintained, you might find yourself needing to fork out for a new one sooner than you think.
Therefore, to make sure our made-to-measure gate for you lasts as long as possible here's everything you need to know about wooden gate maintenance.
Hardwood vs Softwood
In general, hardwood wooden driveway gates tend to require less protection and wooden gate treatment to preserve the gate. That being said, hardwood gates can fade in colour over time, potentially fading to a shade of grey.
This is very simple to treat using a specialist wooden gate treatment, stain, or oil in your chosen colour. Apply the wooden gate treatment in the direction of the grain using a natural bristle brush and be generous when coating the end grain of your gate as this area is the most prone to absorbing moisture.
On the other hand, softwood wooden driveway gates typically require more wooden gate maintenance. We have written a blog all about the different types of timber that are available. If your gate isn't treated then you will probably need to apply a water repellent, breathable wood preservative to protect it from cracking, swelling or warping.
Stained vs Painted 
If your wooden driveway gates are stained, then an additional coat of stain is recommended every 6 to 12 months. We also recommend that you re-coat your gate within the first couple of months after the gate has settled into its environment. Assuming you are following a good maintenance routine, you can apply the fresh coat straight on top of your existing coat without sanding. However, it is essential to clean the gate beforehand to remove any dust, dirt, and debris.
For painted gates, an additional coat of paint is recommended once every 24 months. Prepare the surface with light sanding, and, again, make sure to remove any dust, dirt, and debris before applying the new coat.
How to preserve new wooden gates
Every new wooden gate will need to have a wooden gate treatment applied before it can be exposed to the elements. This is because rain and moisture can cause wooden driveway gates to stain and also affect the integrity of the timber.
If you have purchased an untreated wooden gate, for proper gate maintenance, ensure the surface is smooth and clean before applying a base coat of stain to all areas of exposed timber. Once dry, use fine sandpaper to rub the surface lightly. Finally, apply two coats of the stain of your choice.
Existing wooden gate maintenance
All wooden driveway gates must be maintained approximately once every year to give them the maximum lifespan. The gate maintenance process is the same as above, except without the need for a base coat. However, do make sure to check for any areas of rot in the wood.
For more information about wooden driveway gates, get in touch with Village Gates today. Our family-run team are experts in what we do, having served Warrington, Bolton, Birchwood, Rochdale, Wigan, St. Helens, Risley, and surrounding areas for over 25 years.